Build a Baler That Meets Your Needs - Techgene Machinery Can Help
TB-0708 Series - Automatic Horizontal Baler Bales Firmly To Meet Your Demands
If you are looking for an automatic horizontal baler to take care of your cardboard paper or small shredded paper that has a long life cycle, TB-0708 Series auto-tie horizontal baler from Techgene Machinery would be the one.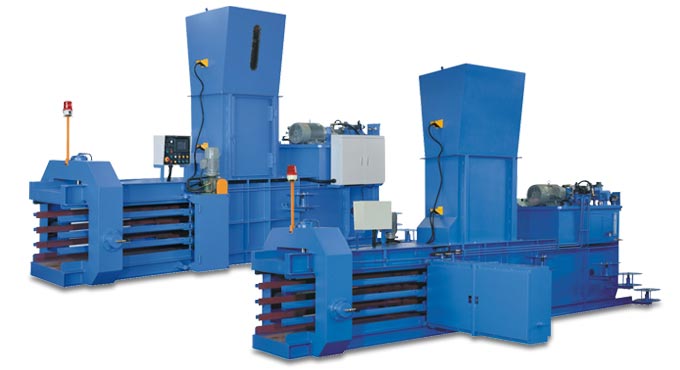 Recycling Equipment - Automatic recycling baler TB-0708 Series
TB-0708 Series is a horizontal baler which is designed for users that require recycling baler on a small scale and lower capacity, including recycling collectors, printers and paper manufacturers. This series auto-tie horizontal balers are suitable for compacting smaller cardboard, shredded paper or plastic film.


Horizontal baler TB-0708's press force is up to 50 tons with capacity from 2.5 to 4.5 tons per hour. The horizontal baler's aperture is 646 mm (width) and 1,140 mm (length), and the dimensions are 720 mm (width), 760 mm (height) with variable length. Techgene Machinery has a special designed model for processing shred/ wash/ dewater/ tie-to-bale some plastic films. It has draining holes on body structure and unique system control, and with a powerful compression force which is up to 65 tons. The great production capability is 4.5 tons per hour. It bales up to 500 kg. The 4 folds auto tie horizontal baler is equipped to prevent the bursting of baled bulks.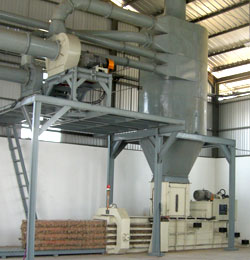 Techgene Machinery's recycling baler (TB-0708)
TB-0708 series horizontal baler is constructed with air cyclone unit for feeding entrance, which is retrofitted into the existing scrap handling system. Two sensors are attached to the recycling baler chute for starting pressing stroke and alarm when paper is over-loading. When the horizontal baler press chamber cannot be fully fed with paper in a fixed time, the motor automatically shuts down.
Automatic control horizontal baler is designed to operate by PLC system. PLC has a touch screen that monitors every stage of operation, and the user-friendly troubleshooting guidance system is welcome for users to spot problems and solve them right away since they are simply displayed in plain text. In addition, every issue will be saved as a history list for your reference.
Techgene Machinery is renowned for its waste equipment customization ability and long life cycle. Its industrial recycling balers are adjusted to the size of plant, recycled amount, shape of hopper, feeder type, conveyor, and wrapping material. And each horizontal baler has one year warranty and lasts decades.
"We weld and build all of the recycling balers with reliable technique and superior material quality in Taiwan. We have exported our recycling balers to more than 30 countries by providing total solutions." Kevin Hsu from Techgene Machinery Co., Ltd., one of the most successful Taiwan automatic recycling baler suppliers, claimed.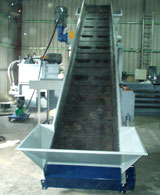 Conveyor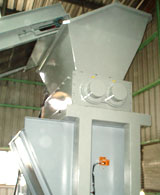 Feeding entrance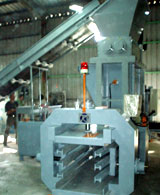 recycling baler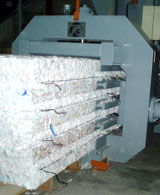 Wrapping material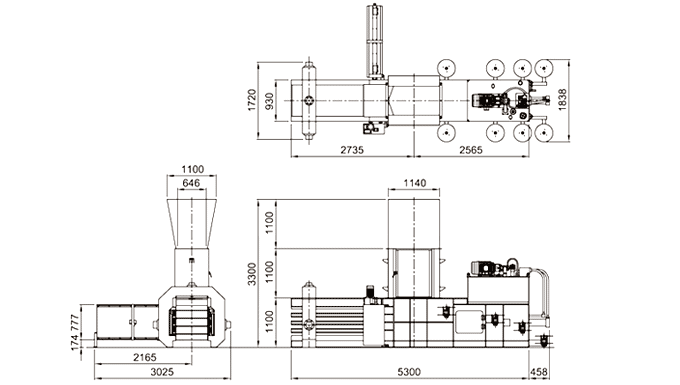 Machine dimension of automatic horizontal baler - TB-07078 series