A Vertical Baler is a good low cost option when production volume isn't a priority. Vertical balers can bale a wide variety of materials. Automated loading for more production with less manpower.
Vertical Baling Press
The Techgene TVB-Series twin cylinder vertical baler is the ideal choice for users seeking a compact and efficient compactor where the throughput is not so high, but reliable operation is essential.
With its twin cylinder design, the TVB-Series requires less headroom than other vertical balers and the use of two cylinders ensures that operation is more reliable than single cylinder equivalents.
Ideally suited for use with materials such as scrap paper, corrugated paper, cartons, cardboard and plastic film ect. the vertical sliding door makes loading easy. The bales are automatically compacted, manually tied and th finished bale is then ejected automatically from the baler.
FEATURE
Rigid body structure
Twin cylinder design
PLC control for easy operation
Bale retaining claws
Takes up little space
Automatic ejection
Product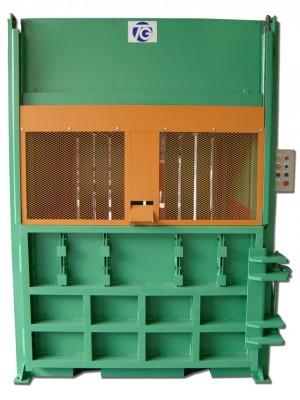 Vertical Waste Baling Press (TVB1509T) for Vertical Baler by manual, waste baler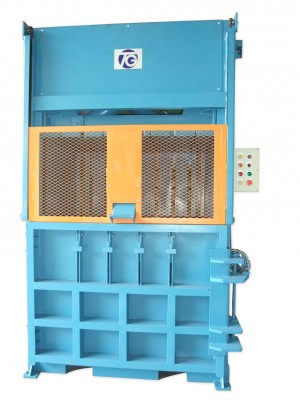 Vertical Waste Baling Press (TVB1208T) for Vertical Baler by manual, waste baler