Taiwan horizontal balers, vertical balers maker - Techgene Machinery Co., Ltd.
Techgene Machinery Co., Ltd. is a recycling baler manufacturer who's been in the recycling industry for almost 40 years. From the paper box, shredded paper and Baler For Cardboards to the plastics film, mulch plastic, car bumper, can and aluminum automatic horizontal balers. Techgene Machinery has never stopped being innovative, regardless of the horizontal baler's operation model, software development or wrapping solutions. Techgene Machinery's recycling balers can be automatically or semi-automatically operated depending on different daily recycled material.
Horizontal baler is ideal for all types of industries that could be suited for the waste material recycling collectors, paper maker or commercial operations. The horizontal baler using hydraulic power to compress loosely waste papers into tightly bales that save space and time. Also it's durable and easy to maintain. It can condense variety of materials, such as corrugated paper, carton boxes, trimmed paper, newspaper, magazine or plastic films, and all the bales of materials can be efficiently transported or moved to another location for reprocessing or recycling. Due to the different demand of customers, Techgene Machinery Co., Ltd. provides several of models for selecting.
Techgene Machinery's recycling balers are sold internationally due to its solid reputation. Its recycling baler is procured all over the world and most purchasers are recycling factories, paper box makers, baler resellers and entrepreneurs.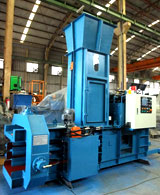 Countri: Kuwait
A recycling baler with a large hopper for recycling McDonald's french fries containers and wrapping papers.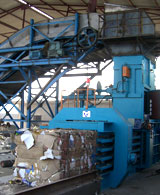 Country: India
A baling equipment for an India client to bale mixed papers.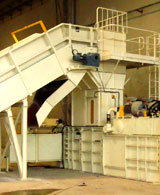 Country: France
A French client who asked to have a recycling baler that is capable of baling papers with a conveyor built.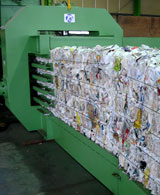 Country: Japan
Flyer, advertisement Baler For Paper for a Japanese customer.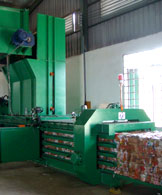 Country: Vietnam
A medium size recycling baler specialized in baling corrugated paper.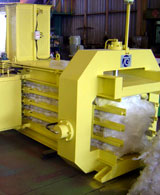 Country: Taiwan
Large PE film wrapping paper used for large-sized TV's and glass, baler machine is designed to bale the whole film without cutting. Due to PE film's static characteristic, before sending it in to the hopper, PR design and holes are implemented to press the films down in order to deliver it properly.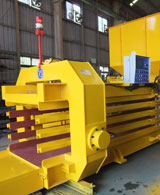 Country: Belgium
For big balers, conveyors are usually designed to deliver recycled material.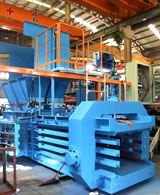 Country: Germany
This Baler For Paper equipment was customized because of the limited plant size; a much more complicated design is conducted for the special requirement.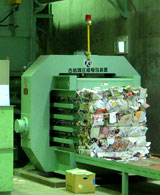 Country: Japan
In Japan, paper is mostly recycled including text books, magazines and white paper.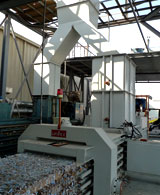 Country: Middle East
The Middle Eastern baler client kept the old recycling baler as a backup baler and at the same time purchased a new baler from Techgene Machinery to increase their production capability. The baler is designed to bale recycled cardboard, corrugated paper, and a diverter is implemented to switch back and forth between new and old balers.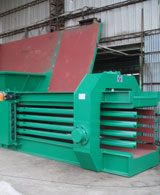 Country: Taiwan
A customization design to avoid recycled material falls out of the machine.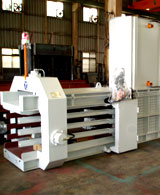 Country: Japan
A recycling baler that is designed to recycle medication or farming PE film. PE film was washed before baling and packing.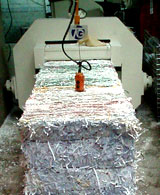 Country: Taiwan
The baling press's set up was an issue for the basement; therefore, the baler was separated into parts before fitting them into the elevator.