What Everybody Ought to Know About Techgene Machinery's Recycling Baler Design
Techgene Machinery serves as a consultant to customize recycling balers based on customers' needs. Every factor is thoroughly evaluated based on recycled material (plastic film, cardboard, paper, plastic film, bottle and can, carton box, etc), amount handled per day, production expectation, plant layout, feeding equipments, maintenance, etc., so that the most suitable recycling balers for customers would be determined, such as vertical balers, horizontal balers, paper balers, cardboard balers, plastic balers, or non-ferrous balers, etc.
In 1980, one of the leading paper companies in Taiwan imported recycling equipment, a horizontal baler, from Europe for paper waste handling. Due to the distance, the horizontal baler was left to a team of talented local engineers for its maintenance. Kevin Hsu, who was the lead engineer of the team and later became Techgene Machinery Co., Ltd.'s owner. Techgene Machinery is now one of the biggest horizontal baler suppliers in Taiwan with almost 40 years of recycling baler experience. Currently, its horizontal baler's press force is up to 150 tons with 15-20 tons/hr production capabilities. And because it was the first horizontal baler in Taiwan, maintenance work required a precise understanding of this recycling baler inch by inch.
Consulting, Designing, Problem Solving - Almost 40 Years of Recycling Baler Experience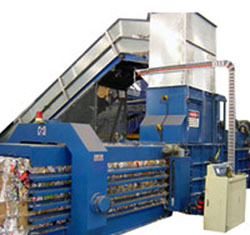 Techgene Machinery's horizontal baler (baler for recycle materials) packs tightly.
"It was a 75 HP horizontal baler with 6 tons of production capability per hour. The lack of resources made component replacements and repairs more difficult at that time. But also because of that, I gained an insight into understanding the horizontal baler." said Kevin Hsu.
"A motor ran for a 75 horsepower recycling baler was not a problem, but a compatible flow rate pump could be rare and expensive in Taiwan. And once it was damaged as no stock for replacing, the nonfunctional recycling baler could be a headache. Since pump placement could be a pain and in order to avoid it, we started to fabricate horizontal balers with two separate motors on some models. By doing so, work efficiency was assured because if one motor failed, the other one could still operate, and it costs for less restoration. After all, that was a great learning experience." he says.

Horizontal Balers And Vertical Balers Are Customized
Techgene Machinery's recycling baler can be automatically or semi-automatically operated depending on different daily recycled material. For shredded size paper, the air cyclone mounted horizontal baler is designed with sensors to start the pressing process. Exclusive auto tie system is operated in every baler. And if special material is required to be tied into a packed article, particular wrapping material can be customized to do the job. In addition, our close-ended and open-ended balers are constructed for a wide range of bale tying and ejection requirements. Hoppers can be customized for various types of paper including tipper, shovel, air cyclone and conveyor.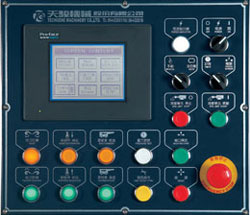 A baler applied with PLC and operator interface touch screen, easy to operate and trouble shooting
Repairs are required more frequently as the recycling baler's aging and becoming more prone to breakdown. Therefore, it is critical to ensure the solidness of baler and the accuracy of performance. When a horizontal baler has low breakdown rate, it not only gives a cost-saving but also increases production competency.
Each recycling baler provided by Techgene Machinery is built with PLC system that indicates the process status and problems. When outages are experienced, a clear instruction of trouble-shooting will be showed by PLC system, which saves you the time of reading through the manual.
A Baler expert who packs Paper, cardboard, carton box, plastic film, mulch plastic, car bumper, bottle and can...
Techgene Machinery's horizontal balers and vertical balers are sold internationally due to its solid recycling baler reputation. Its recycling baler is procured all over the world and most purchasers are recycling factories, paper box/cardboard makers, recycling baler resellers and entrepreneurs. Techgene Machinery is a recycling baler manufacturer who's been in the recycling industry for almost 40 years. From the paper box, shredded paper and cardboard balers to the plastics, can and aluminum recycling balers. Techgene Machinery has never stopped being innovative, regardless of the recycling baler's operation model, software development or wrapping solution.
Asia : Japan, Australia, Vietnam, Thailand, Philippines, Indonesia, India, Russia, China, Malaysia, Pakistan, Ukraine, Kuwait.
North America : U.S., Mexico, Nicaragua, Lesotho, Argentina.
European : Ireland, UK, German, Belgium, France, Lithuania
Africa : Nigeria, The Ivory Coast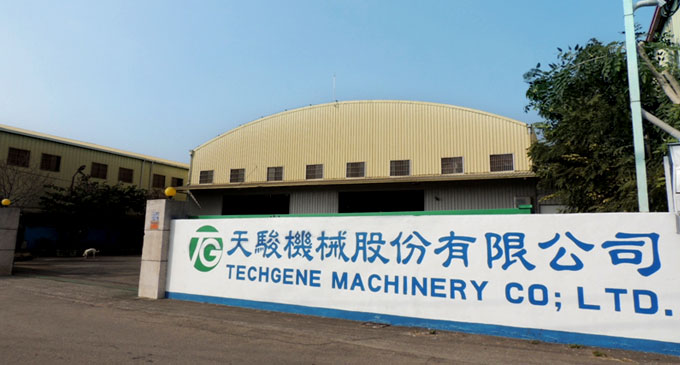 Techgene Machinery Co., Ltd. - A Reliable Baler Manufacturer