The Secret of 3 In 1 Pressing Baler built by Techgene Machinery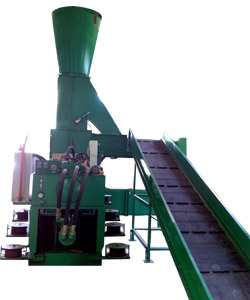 Fumei was established in 1982 and is specialized in designing and manufacturing paper boxes for gifts, suits, medicine and cakes using various paper materials including cardboard paper, carton boxes, corrugated paper, etc. One time, Fumei was making French fries' paper cups for McDonald's, a horizontal baler with a conveyer was required for collecting the paper waste. However, Fumei also needed a recycling baler with an air cyclone that would allow the machine to recycle all of the dust and paper waste from the paper machine.
Air Cyclone, Feeding Entrance, Conveyer - All in One to Save Your Money
Instead of buying two machines, Techgene Machinery Co., Ltd., designed a recycling baler with total solutions. It is a 3-in-1 baler with total recycling solutions. The customized baler has an air cyclone for sucking the dust, a feeding entrance for collecting bigger objects and a conveyer for collected paper from the floor.
The custom baling machinery was a combination design of a vertical and horizontal baler. Each baled bulk weighed between 600-700 kg and provided great flexibility in recycling methods. As a result, the custom designed pressing baler not only is a cost-saving baler but also delivers high production capability. Techgene Machinery is renowned for its waste equipment customization ability and long life cycle. Its industrial recycling balers are adjusted to the size of the plant, recycled amount, shape of hopper, feeder type, conveyor, and wrapping material. And each horizontal baler has one year warranty and lasts decades.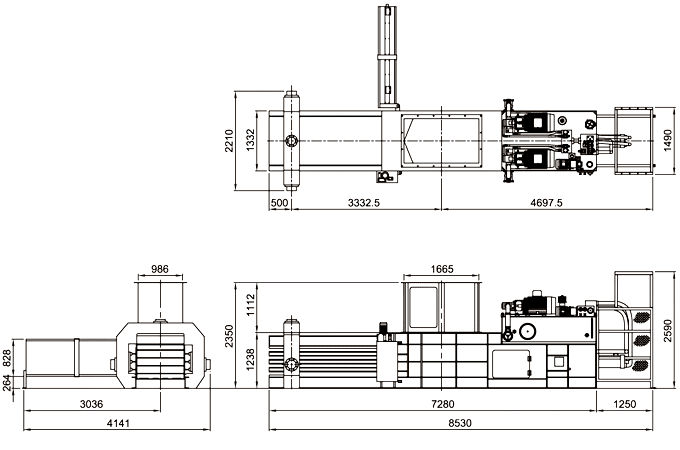 Machine dimension of automatic horizontal baler - TB-0911 series

When a baler is designed wrong
Techgene Machinery received an order from an Indian client who required a paper recycling baler. Based on their design, the baler was built in a few months. When the baler was constructed, Techgene Machinery's engineer flew over to India for installation.
Because of the improper design received from the Indian client at the beginning, the horizontal paper recycling baler didn't fit perfectly. Fortunately, Techgene Machinery was able to modify the baler right there and the distress was thereby resolved. Without an experienced engineer to adjust the baler at the factory, the dysfunctional machine might be used for years with unsatisfied feelings.
When building a recycling baler in an underdeveloped country, there are many unpredictable factors that could make the whole procurement processes more difficult. Techgene Machinery's seasonal baler building experience allowed them to provide innovative solutions to solve the unexpected problems.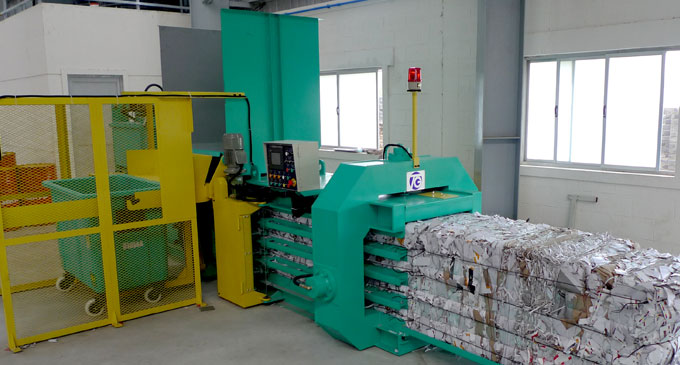 Horizon TB-070820 Paper Recycling Baler

2-In-1 Paper Recycling Baler Custom Design For a Paper Company in Taiwan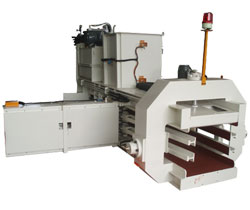 Hemao is a Taiwanese paper company that is specialized in supplying various papers including cardboards, carton boxes and corrugated papers, newspapers, etc. Hemao bought a manual drop paper recycling machine (TB-0505) for their paper business but later they wished to add an air cyclone to save time. As a result, TB-0505 was modified as a 2-in-1 paper recycling baler.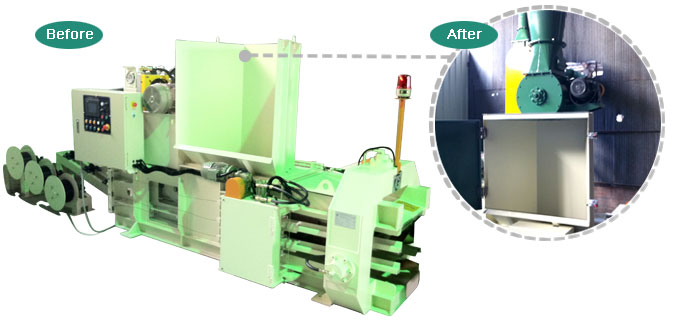 Paper recycling baler with an air cyclone